A Tribute to Ray Borrill and the Data Domain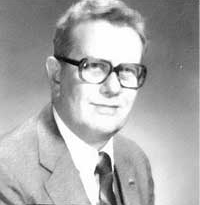 Ray Borrill - 1982


Ray Borrill was one of those special folks that helped usher in the personal computer revolution of the 1970s and 1980s. On March 1, 1976, he opened one of the early personal computer retail stores in the US, the Data Domain, located in Bloomington, Indiana. In prior years, he worked at Brookhaven National Laboratory with Willy Higinbotham and Bob Spinrad, at Royal McGee, and was a co-founder of Applied Digital Data Systems (ADDS).

I met Ray online when he sold me his copy of Computer Lib (3rd printing and autographed by Ted Nelson) in 1999. He was a great storyteller and seemed to know just about everything to do with early personal computers and the many small computer entrepreneurs and visionaries of the time. I finally met him in person at the Vintage Computer Festival in 2000 in San Jose, California. Ray had brought his genuine Apple I computer to the show to be auctioned, where I think it fetched $25,000 from a bidder in Japan. Ray also introduced me to his friend Mike Swaine, who was an early employee at the store. Mike had just released a new edition of his classic book Fire in the Valley: The Making of the Personal Computer.

We met up again at the 2004 VCF, and enjoyed visiting Bruce Damer's Digibarn up in the San Mateo hills. Ray had narcolepsy for most of his life--we were coming out of dinner one evening at VCF and I left Ray in front of the restaurant with his walker while I dashed across the street to get the car. Imagine my horror as no sooner had I reached the parking lot when I looked back and Ray was lying prone on the ground. He took it all in stride and was a real pleasure to be around.

Ray passed away in September 2006 of pancreatic cancer. I lost my own father around that same time, and I regret not keeping in touch with Ray during his last few months.

This web site has lots of great stories Ray told to me via e-mails. As he would say, "pull up a chair" and enjoy the history. John Lombardi was kind enough to provide scans of eight issues of the Data Domain Newsletter that he edited for the store. Don't miss the issue containing Ray's perspective on his first six years. And see the photo gallery of the store displays and several of the computer products sold at the time.
- Andy Molloy
awmolloy@landsnail.com